Home page / Conference hall
Conference hall
Conference hall for up to 70 people is located in the Volga hotel and intended for negotiations, seminars, business meetings and trainings. The area is 75 square meters.
Conference Facilities:
Podium;
LCD projector;
Flipchart;
Audio systems;
Wireless Internet access;
Air conditioning.
Rent of conference hall:
1000 rubles per hour;
5500 rubles per day*.
* Open daily from 9.00 am to 5.00 pm.
All equipment is included in the room rates.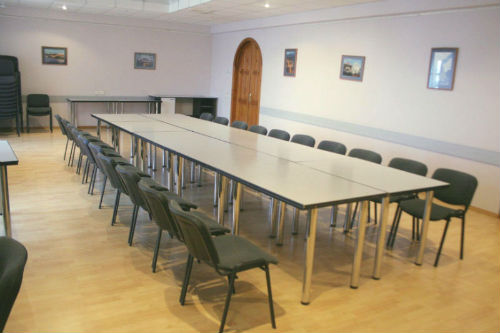 For further information on booking please call on: +7 (8452) 26–36–45 and/or e-mail