Olympia hotel
Anine storey beautiful hotel Olympia magnificently stands in one of the Central districts of Saratov. From the top floors of the building there is a picturesque view of the Great Russian River Volga.
The location of the hotel Olympia is an ideal place for guests wishing to be in the centre of business, sporting and cultural life of the city. It provides comfortable and affordable accommodation for participants of sports competitions, exhibitions, seminars and conferences.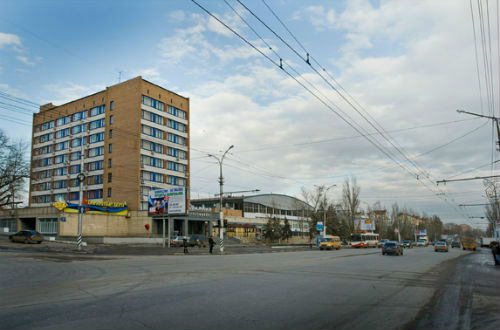 A few minutes walk away there are the only exhibition business area in the city the Palace of Sports Manege, Ice Palace Crystal, Swimming Pool Saratov, as well as City Park of Culture and Rest named M. Gorky, main and one of the largest parks of Saratov.
The place is very easy for the cultural and historical centre of the city, Saratov Arbat Avenue of Kirov, theatres, museums, embankment, parks, restaurants, cafes.
Olympia Hotel provides room categories:
Apartment — 2 rooms;
Suite — 4 rooms;
Superior — 6 rooms;
Junior suite — 10 rooms;
Single standard — 26 rooms;
Double standard — 26 rooms;
Triple economy — 1 room.
Leaders of sales
Junior suite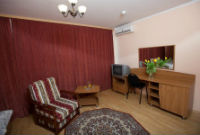 from 2 700 rubles per night. Breakfast in the gift.
Book a room
Single standard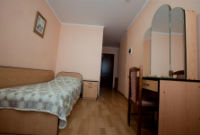 2 000 rubles per night. Breakfast in the gift.
Book a room
Services:
Access to the Internet through a network Wi-Fi;
Transfer;
Guarded parking;
Cable TV;
Bonus system "Accommodation";
Visa support;
Excursion programs;
Cafe;
Medical-cosmetology Center "Velvet Beach";
Yoga-center;
Hairdressers;
Laundry, repair.
VISA and MasterCard accepted.
In the hotel there is the Music Studio-River, which includes:
pavilion for different entertainments;
concert hall for 80 seats;
video and sound record studio;
photo studio;
pop vocal school.
In the studio you can realize any creative musical ideas (recording, creating, mixing, copying of soundtracks and making audio and video clips).
The Olympia Hotel is located: at 61, Chernyshevsky Street.
Phone: +7 (8452) 29–51–26
Fax: +7 (8452) 29–36–91
E-mail:
— services are free of charge. ... Leaders are those categories of rooms, having the greatest number of reservations in the past 2 weeks.